Holiday Jigsaw Halloween 2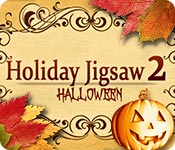 Trick or treat? No tricks! Today you have a unique opportunity to remember Halloween night! Are you afraid of ghosts? Can you get a lot of tasty candies faster than your friends?
Enjoy high quality images and relaxing music! An enigmatic Halloween atmosphere can be found in every photograph. Customize and rotate the styles of the pieces. Heaps of clues and tools are available to configure the game to your liking. Special tasks and trophies make the game even more entertaining!